Bedford Park
Bedford Park is a Toronto Neighborhood that is comprised of tranquil tree-lined streets, as well as residential dwellings consisting of detached and semi-detached homes. The community is believed to have been named after the Bedford Park Hotel located at the intersection of Yonge Street and Fairlawn Avenue. The community sits south of both Brooke and Snowdon Avenues, north of Lawrence Avenue, west of Ronan Avenue, and east of Avenue Road, with Yonge Street running down the middle.
Bedford Park began its existence as a small middle class village until 1890 when it became part of the city of North Toronto, along with the villages of Davisville and Eglinton. Not long after, the Metropolitan Street Railway of Toronto debuted a service that included the area, which sparked a boom in residential developments. The first homes, consisting of detached and semi-detached dwellings, in the neighborhood came about in the period ranging from 1890 to 1940.
Real estate value in Bedford Park saw a substantial upward jump after 1909, when the affluent neighborhoods of Lawrence Park and Teddington Park came to existence nearby. While some of the initial houses built in the area no longer exist as they were replaced by more modern and contemporary homes, the majority of houses that make up the neighborhood today came during its early years between 1890 and 1940.
Bedford Park provides its residents with most of everyday life necessities including, grocery stores, malls, churches, restaurants, as well as professtional service providers such as doctors, lawyers, dentists, and more. There is also a number of schools such as the Bedford Park Public School, the Lawrence Park Collegiate Institute, Glenview Senior and John Wanless Jr. public schools.
For even more shopping options, residents of the area can take full advantage of nearby Yonge Lawrence Village, which offers an assortment of shops and businesses including some of the city's finest restaurants, awesome markets, grocery stores, cafes, children stores, fashion shops, clothing stores, professional offices, as well as beauty salons.
Bedford Park also provides its residents with convenient public transportation options. A 24-hour bus service on Yonge Street takes passengers in and out of the downtown core whenever the need arises, and is within walking distance for most of those living in the neighborhood. There are bus routes on Mount Pleasant and Avenue roads as well. The subway can be accessed from the Lawrence Station which also is within a reasonable stroll for most residents.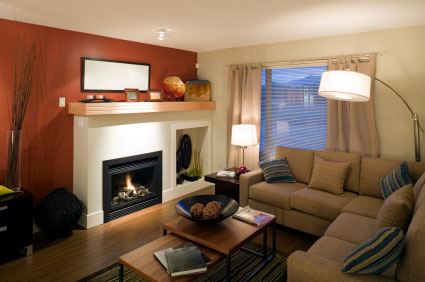 ---