The Chaplin Estates
Chaplin Estates is a Toronto neighborhood that reeks of exclusivity and wealth. The community lies within Yonge Street and Avenue Road, east and west, and Eglinton Avenue and Chaplin Crescent, north and south. The area is comprised of beautiful single family homes built on generous lots with private driveways, and is surrounded by the neighborhoods of Forest Hill, Deer Park, Davisville Village and Allenby. The community is home to mostly owner occupied properties with hardly any renters.
The area belonged to the Chaplin family who owned the land from 1860. In 1913, William John Chaplin and James D. Chaplin, a father and son team, subdivided the land but with strict zoning restrictions so as to maintain the high class status of the neighborhood. Restrictions called for no construction of semi-detached homes, and for all stucco not to exceed 50% of a property's exterior.
The neighborhood's architecture is comprised of Tudor, English Cottage, and Georgian styles with most of the homes featuring large 3-bedroom, 2 and 3-story floor plans. Most of the houses in Chaplin Estates were built during the 1920′s and 1930′s, and if you're wondering, prices at the time ranged from $5,000 to $9,000 per property.
Today, Chaplin Estates is one the most coveted residential locations in the city. With a quiet and peaceful setting as well as close proximity to an abundance of shopping locales, recreational facilities, outstanding restaurants, movie theaters, schools, professional offices, bars, pubs and cafes, the neighborhood is very popular and attractive to young couples and families.
The area hosts its share of recreational facilities such the North Toronto Memorial Community Center located at 200 Eglinton Avenue East, where residents can access an indoor and outdoor pool, a fitness center, water slides and a walking track. Next to the center is Eglinton Park with a baseball diamond, an artificial rink, and a wading pool. Residents can also access the Beltline trail for its jogging and biking paths or for walking the dog.
As for public transportation, a bus route runs up and down Chaplin Crescent, while the subway is available via 2 stations, Davisville and Eglinton which are within walking distances. And as for commuters, the Allen Expressway and the Don Valley Parkway are about 15 to 20 minutes away.
Chaplin Estates is a wonderful midtown Toronto enclave that combines charm, beautiful architecture, history and affluence. To live within its boundaries is to enjoy calm and serenity, as well as all the benefits that come from being a short distance away from a vibrant part of town.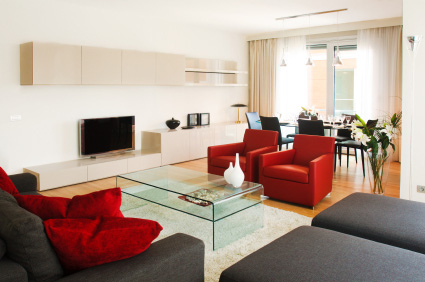 ---