Deer Park
Centered on the ever-lively Yonge Street and St. Clair Avenue intersection, Deer Park is a Toronto neighborhood that was founded in the 1830′s. The area is comprised of an amalgamation of residential and commercial real estate. Referred to as Yonge and St. Clair for short, the neighborhood is bound by the Vale Avoca ravine to the east, Avenue Road and Oriole Parkway to the west, the Belt Line trail to the north, and Farnham and Jackes avenues to the south.
In 1837, the piece of land that is now Deer Park was bought by the Heath family who gave it the name due to the number of deer that frequently roamed the area. Later in the 1850′s, a racetrack, a school and country villas were built on the property, as well as a hotel whose guests would kill time by feeding the ever-present deer. In 1846, the property was subdivided prior to being sold in its entirety in 1874. After being annexed by the city of Toronto in 1908, Deer Park gradually turned into an upper-middle class residential neighborhood, setting the stage for the area that we know today.
Deer Park has known its share of famous residents, such as classical pianist Glenn Gould who is buried not far from the district in Mount Pleasant Cemetery, as well as infamous inhabitants such as notorious bank robber Edwin Boyd, who lived on 42 Heath Street West. He was captured in his house on March 15, 1952.
Today, Deer Park is comprised of a range of architectural styles, from old detached and semi-detached dwellings to modern luxury condos and townhomes. The views from some of the condos high up on the top floors are breathtaking and include parks, ravines, and the downtown skyline. In addition to residential structures, there is a number of commercial buildings such as the Imperial Oil building, located at 111 St. Clair Avenue West. Other notable structures are the United Church, at 129 St. Clair Avenue, one of three well-known churches in the neighborhood, the other two being the Yorkminster Park Baptist Church and Christ Church Deer Park.
Deer Park residents are within walking distance to virtually everything they need. Whether it's a bank, large and small grocery and convenience stores, clothing stores, doctors, or dentists, everything is right around the corner. For longer distances, the St. Clair subway station is at the center of the neighborhood. And for those who like to play after a long day's work, there is list of restaurants and bars that cater to clientele from all walks of life.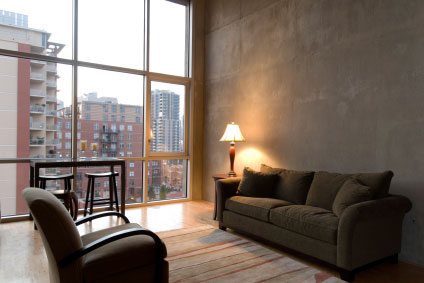 ---