Forest Hill
Recently voted in the top 10 neighborhoods in which to live worldwide, Forest Hill is a Toronto community nestled north of the downtown core and bound by Heath Street, Briar Hill Avenue, Avenue Road and the Cedarvale Ravine. The area is the embodiment of charm, elegance and prestige. The neighborhood is home to lavish mansions, luxury condo structures, as well as two of the countries most exclusive schools: Bishop Strachan School for Girls and Upper Canada College for boys.
Forest Hill was founded in the 1860′s and officially incorporated as a village in 1923. In 1967, the village was annexed by the city of Toronto. Its name stems from the translation of the word "ishapadenah", used by First Nations people and which means hill. In the late 1960′s, the neighborhood was almost bisected by an expressway that was planned to run from the 401 to downtown, which would have caused the demolition of number of residences, but by virtue of protests mounted by local residents, the plan was scrapped by the city in 1971.
Today, the neighborhood is split into two sections, Forest Hill North and Forest Hill South, by Toronto's social Development & Administration division. Forest Hill North sits within the area formed by Briar Hill Avenue, Eglinton Avenue West, Latimer Avenue, Allen Road and Marlee Avenue. Forest Hill South lies inside the part of town enclosed by Eglinton Avenue West, Tichester Road, Bathurst Street, Elmsthorpe Road, Avenue Road and Oriole Parkway.
The neighborhood is comprised of residential structures that range from luxury mansions, to condominiums to rental apartments. The area houses a variety of grocery stores located within walking distance such as Loblaws, at St. Clair and Bathurst, and Metro at Bathurst and Lawrence. Clothing stores are found on Eglinton and St. Clair.
And for longer distances, subway stations, at Davisville and Eglinton, can be used to reach areas such as the downtown core without having to drive. There are several bus routes as well that run through the neighborhood's snaky streets. The area also offers a plethora of dining establishments, pubs, lounges and cafes for residents to enjoy a great ambiance with friends and loved ones over a nice dinner or a few drinks.
There are many areas to live in Toronto, but only a select few are known to offer the lifestyle that Forest Hill provides its residents. Its unsurpassed charm and prestige along with the urban setting, make it the ideal place for anyone to call home.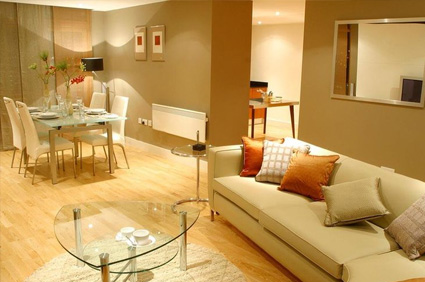 ---