Lawrence Park
When it comes to wealth and affluence, Lawrence Park ranks among the top neighborhoods in all of Canada. Located in between Yonge Street and Bayview Avenue north of Blythwood Ravine and south of Lawrence Avenue, The community houses the residences of some of the most well to do individuals and families in Toronto. The neighborhood is centered on Mount Pleasant Road and was born in the turn of the 20th century.
Lawrence Park came to be in 1907 following the sale of a piece of land, owned by John Lawrence, to Toronto as part of a development project to build the city's very first garden suburb for the affluent. During the neighborhood's first few decades of existence, the country underwent two great wars and a depression, which caused the area to only grow at a modest rate with the construction of a small number of mid-sized homes. It wasn't until after the world came off the grips of World War II that the neighborhood started to gain the momentum that will allow it to become what it is today.
Lawrence Park is divided by Toronto's Social Development & Administration division into two parts, Briddle Path-SunnyBrook-York Mills consisting of the western part of the community, and Lawrence Park South which includes the communities of Wanless Park, Bedford Park, and Teddington Park.
The neighborhood boasts a range of architectural styles that include Georgian, Tudor Revival, English Cottage and Colonial designs which give the area its grandeur and historic glamor. Among its most notable occupants are Toronto Blue Jays president, and former president of Major League Baseball, Paul Beeston, Chairman of the Four Seasons Hotels and Resorts Isadore Sharp, and first Canadian female astronaut Roberta Bondar.
The area is not known for its close proximity to any particular shopping districts. Most residents drive to shopping centers in the Yonge and Lawrence area as well as locales in Bayview and Mount Pleasant, where they avail themselves to excellent gourmet and casual restaurants, fashion stores, boutiques, children's stores, gift shops, bakeries, coffee shops, sporting good outlets, antique stores, art galleries, and more.
For outdoor R & R, Sherwood park is an excellent spot for those who enjoy green and natural scenery. The park provides trails for joggers and bikers, along with picnic areas and children's playgrounds. Other recreation centers in the area include the Rosedale Golf Club and the Granite Club.
Lawrence Park is a wonderful location to reside. Residents enjoy a serene and tranquil setting with a reputation for being one of the most affluent and family friendly neighborhoods in Toronto.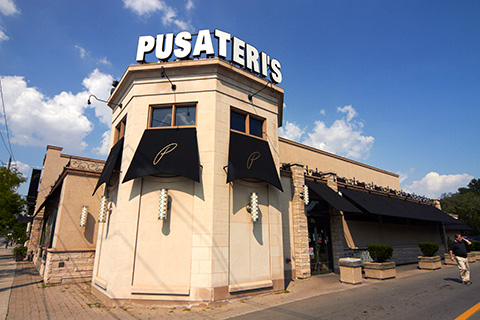 ---