Rosedale
The neighborhood of Rosedale in Toronto is one of the most affluent areas in all of Canada. Located just north of the city's downtown core, the area is bound by Bloor Street to the south, the Canadian Pacific Rail tracks to the north, Yonge Street to the west, and Bayview Avenue to the east. Rosedale is known as the the neighborhood where Toronto's old money lives, and is called home by some of the country's wealthiest and most prominent citizens.
Rosedale began as the estate of Sheriff William Botsford Jarvis and his spouse, Mary, in the early 19th century. Its snaky streets were paved by walks and horseback rides on which Mary used to go on a daily basis. The community got its name from the wild roses that grew abundantly within its boundaries, and is split by the Park Drive Ravine into two sections: north and south. Following the Jarvis family's selling of the estate in 1864, residential development started to take place.
Even though the area is situated within close proximity to the downtown core, Rosedale sees very limited traffic due to its convoluted routes and streets. Its old narrow streets combined their meandering nature make it so that traffic remains outside of the area, thereby affording residents a quiet and peaceful setting. This, along with the neighborhood's allure, is reflected in the community's real estate value as homes in the area have sold for over $1 million, some even reached $9 million. Ironically, high prices have not stopped some buyers from acquiring a property only to demolish the existing dwelling and build a custom, more lavish mansion.
As it stands, Rosedale is slated to continue to represent wealth and exclusivity. There is talk that North Rosedale might be designated as a historic district, and if that comes to pass, construction of new homes in the community will become near impossible, which will serve to drive real estate value even higher.
The area houses the Rosedale and Ramsden parks, two recreation spots for the outdoor lovers. Rosedale park is located off Schofield Avenue and includes 8 tennis courts, an artificial ice rink, a sports field, and a wading pool. Ramsden is right off Yonge Street and boasts an ice rink, 4 tennis courts, and a wading pool as well. There's also a number of ravines such as Park Drive, Vale of Avoca, and Rosedale Valley Ravines. Residents enjoy the neighborhood further by virtue of a variety of fine-dining restaurants and opulent shops.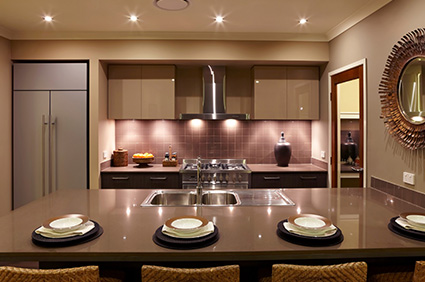 ---