Summerhill
Summerhill is a Toronto neighborhood with roots that stretch back to the mid 19th century. The area is known for its beautiful homes and tree-lined streets. The neighborhood is nestled just north of the downtown core between Farnham Avenue and the Canadian Pacific Railway tracks, north and south, Avenue Road to the west and Mount Pleasant Road to the east, with Yonge Street running through the middle.
In 1842, Transportation baron Charles Thompson built a country home on a hill crest that he called the summer hill house. The house was built on Thompson's 200-acre estate, stretching from Yonge Street to Mt. Pleasant Road, by Architect John George Howard. Some years later, the entire area became known as Summerhill. On the estate, Thompson also developed Summerhill Spring Park and Pleasure Grounds, an amusement park boasting games, rides and swimming facilities.
In the 1860′s, his heirs subdivided the estate which ushered in residential developments that initiated the transformation of the area into what it is today. By the 1880′s, The North Toronto Railway station was built in newly developed Summerhill neighborhood. Its workers made up the area's first residents. Today, the old station has ceased to cater to trains and is now occupied by a neighborhood liquor store.
Summerhill enjoys a quiet and peaceful setting as there is no through traffic, and is home to a number of Victorian houses, as well as some recently built condominium structures. And although the neighborhood may not be as exclusive as it once was, real estate prices are still on the high end. Detached homes in Summerhill range from about $800,000 to a whopping $2 million. Condo prices range up there as well, they start at about $350,000 and go up to $4 million.
The neighborhood is home to beautiful parks. Rosehill Reservoir Park features a reflecting pool, a children's playground, a footpath, and runs into ravines such as the Vale Avoca Ravine. David A. Balfour Park is a charming recreation site that runs from Mt. Pleasant Cemetery to Mt. Pleasant Road, and offers a respite away from city life with its luscious greenery and trails for hiking and jogging.
The area offers its residence a combination of a quiet neighborhood with an urban lifestyle. The neighborhood houses great fine-dining and casual restaurants on Yonge Street and St. Clair Avenue as well as patios, cafes, bars and shops. For a quick ride downtown, residents can get on the subway via the Summerhill subway station.
Summerhill is a wonderful neighborhood that offers its lucky inhabitants an excellent living experience with a touch of history.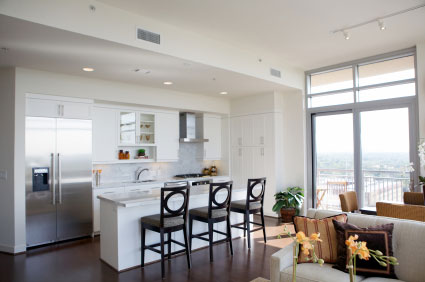 ---