Yonge and Davisville
Located in midtown Toronto between St. Clair and Eglinton Avenues, Davisville Village is an attractive neighborhood that offers a multitude of residences for both owner and renters. Centered around the intersection of Yonge Street and Davisville Avenue, the area is home to detached and semi-detached dwellings, apartment and condominium structures, as well as office buildings, the majority of which were constructed between the 1970′s and the 2000′s.
The area, who's history goes back to the 1840′s, bears the name of its founder John Davis, a Canadian immigrant who made his way to the country from Staffordshire, England in 1840. Shortly thereafter, Davis became an active community member and opened the area's first post office. He also started the Davis Pottery Company which he turned it into the neighborhood's biggest employer.
In the early 20th century, Dovercourt Development purchased most of the land and began the construction of single family dwellings. And in the 1970′s, the neighborhood began to see the rise of apartment towers which make up a good portion of the area today.
For administrative purposes, the city of Toronto considers the neighborhood as the sum of two areas. One being Mount Pleasant West which runs from Mount Pleasant Road to Yonge Street, east to west, and from Keewatin Avenue to Merton Street, north to south. The other is Mount Pleasant East which is bound by Moore Avenue to the south, Blythwood to the north, Bayview Avenue to the east and Yonge Street to the west.
The west part of the village is home to one of the highest concentration of condo and apartment buildings in the city, with lower income renters as the majority of its residents. Occupants of the neighborhood's east side, on the other hand, enjoy an income that is on average higher than that of the city's norm.
Davisville Village houses shopping areas along both Mount Pleasant Road and Yonge Street. There is a litany of restaurants, clothing stores, boutiques, fruit markets, bakeries, movie theaters, bars, nightclubs, and coffee shops one of which, the Starbucks at the intersection of Yonge and Davisville, used to house the post office opened by John Davis back in the 1840′s.
June Rowlands Park, previously known as Davisville Park, is conveniently located at the intersection of Mount Pleasant and Davisville, and provides a recreation center for residents to enjoy outdoor activities as well as walk their dogs. The park also features a children's playground and six tennis courts.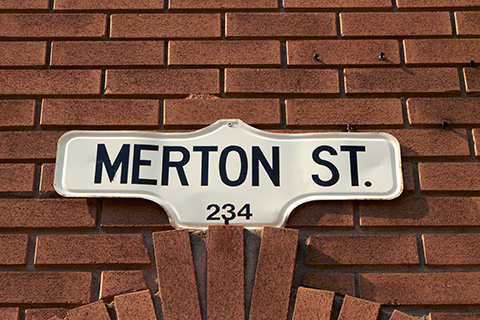 ---