Yonge and Eglington
Yonge and Eglinton, also referred to as Yonge- Eglinton or Uptown, is a vibrant Toronto neighborhood. With the intersection of Yonge Street and Eglinton Avenue as its focal point, the community consists of residential, commercial and retail buildings spread over an area from Lawrence Avenue to the north, Davisville Avenue to the south, Mount Pleasant to the east, and Avenue Road to the west.
The area is a shopping hub. Along Yonge Street, on both sides of Eglinton, there is a number of eclectic shops and boutiques as well as the RioCan Yonge Eglinton Center, a bustling shopping spot that is home to over 75 stores above and below street level. Among the establishments at the RioCan you'll find Indigo, Toys "R" Us, a 24-hour Metro, HMV, and Pickle Barrel to name just a few of the spots that provide convenience and elegant settings for residents of the area. Those who like to periodically head to the downtown core to investigate other shopping locals, can do so without having to drive via a 10-minute subway ride from the Eglinton Station.
In addition to shopping stores, the majority of what residents of Eglinton and Yonge may need is at their disposal within the area. Along with business centers, those living in the neighborhood can enjoy fine-dining and casual restaurants, bars, pubs, fitness centers, boxing clubs, yoga studios, and more.
Beyond eateries, hangouts and shopping, Eglinton Park is right around the corner. Located on Eglinton Avenue West next to the North Toronto Community Center and Arena, the park is a haven for outdoor activity lovers with two baseball diamonds, a splash pool, a soccer field, a children's playground, an indoor and an outdoor pool, a water slide, exercise rooms, a walking track, a skating rink, and a gym. Further down at Mount Pleasant Cemetery, Jogging and biking enthusiasts can take full advantage of the Beltline Trail which runs from the cemetery all the way to the Allen Expressway.
Yonge and Eglinton experienced a boom in condo and apartment developments in recent years which offer a multitude of residential options. Whether you're looking to buy or rent, you'll find modern, stylish units from small bachelor to penthouse and everything in between.
The Yonge and Eglinton neighborhood is by all accounts one of the best areas in Toronto for people of all ages to call home. The community provides a quality lifestyle for its residents with an atmosphere that is unique to the location.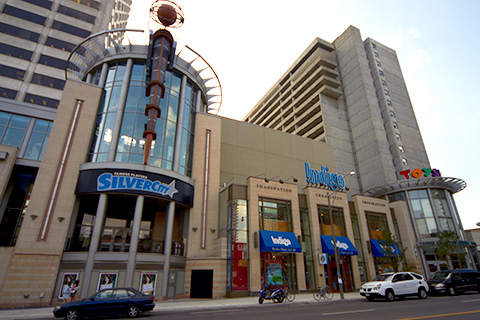 ---